Innovation,research and sustainable concepts are at the core of ACT's development.



As an active player with pioneering spirit in the industry, ACT focuses on delivering durable, safe and high performance artificial turf
systems with great value. Tests and assessments are conducted both in our in-house laboratory and external independent testing facilities
to optimize every single detail of our products.

Our technical team brings the latest technology to build the artificial turf systems in order to meet international standards for performance
and safety. The product development has many aspects:

● Yarn polymer chemistry and profile design
● Turf backing materials and strength improvement
● Player friendly, low skin abrasion turf surface
● Eco-friendly material and 100% recyclable system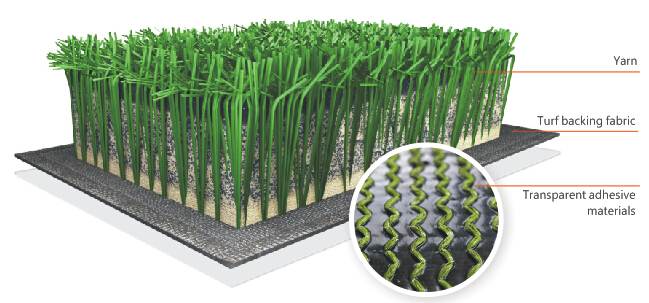 ● Non-infill artificial turf system with shock absorbency layer



● Elimination of toxic chemicals benefit both the environment and user

Research collaborations with universities and research institutes aiming at yarn resilience improvement and green materials application
have generated multiple patents and received international recognition.