Product Description
ACT's fast assembly grandstand is modular design, can be used for many different places.
Application
1.Indoor and Outdoor.
2.Stadium hall ,Gymnasium , Auditorium, Multi-functional conference hall, Exhibition hall and so on
3.Athletics, Football, Baseball, Basketball, Cricket, Hockey, Table Tennis, Volleyball, any sports field
Product features
1.Scaffolding structure and modular design, easy to assemble and disassemble.
2.The basic structure and special components use standardized components, covenient to transport and store.
3.Durable and rust proof. Bearing weight is no less than 350kgs per sqm.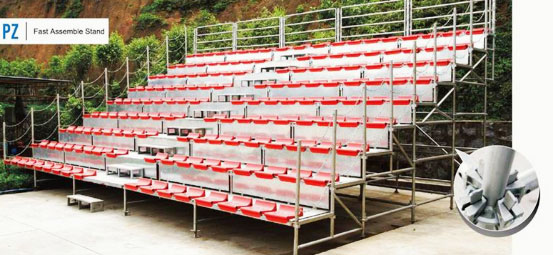 Name: Standard Fast assemble Stand
Model No.: PZ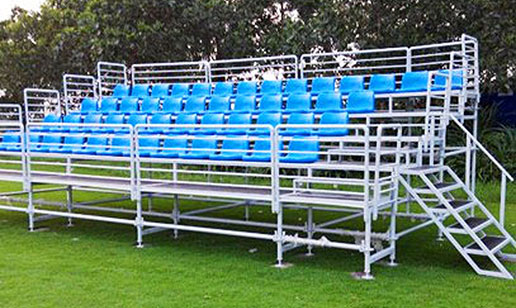 Name: Elevated Demountable Grandstand
Model No.: SPZ